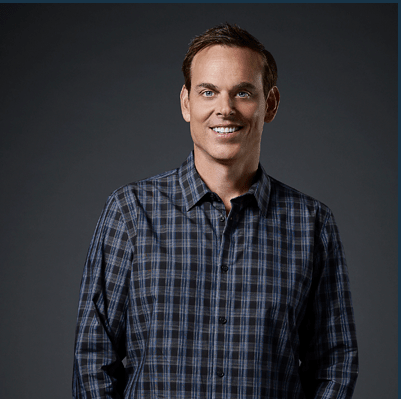 The Herd with Colin Cowherd
12 noon to 3 pm
---
Colin Cowherd, one of the most thought-provoking sports hosts in the country,  joined FOX Sports and Premiere Networks in September 2015 as a television, radio and digital personality.
Cowherd's three-hour, weekday sports talk program.  The program can be heard on more than 300stations nationwide, as well as sports961fm.com.
On television, Cowherd has appeared on FOX NFL Kickoff, the Sunday morning NFL pregame show leading into FOX NFL Sunday, and contributes to coverage of many of FOX Sports' marquee events.
Cowherd's rise in the industry also includes serving as sports anchor at Tampa's WTVT-TV, where he received a local Sports Emmy for Buc Sunday, and as sports director atKVBC-TV in Las Vegas, where he earned multiple Nevada Sportscaster of the Year awards.
He began his career as the play-by-play voice for the Pacific Coast League's Las Vegas Stars baseball team.In 2013, Cowherd's first book, You HERD Me!was a New York Times bestseller, spending five weeks on the list in hardcover. His second book, Raw: My 100% Grade-A, Unfiltered, Inside Look at Sports,was released in October 2015. In August 2015, Rogue Ales & Spirits, based in Newport, Ore., partnered with Cowherd to release "Blunt N' Bitter" microbrew –the official beverage of Cowherd and The Herd.
A native of Grayland, Wash., Cowherd graduated in 1985 from Eastern Washington University, where he got his broadcasting start. He resides in Los Angeles with his wife, Ann, and has two children.
Photo Credit: Michael Kindhart